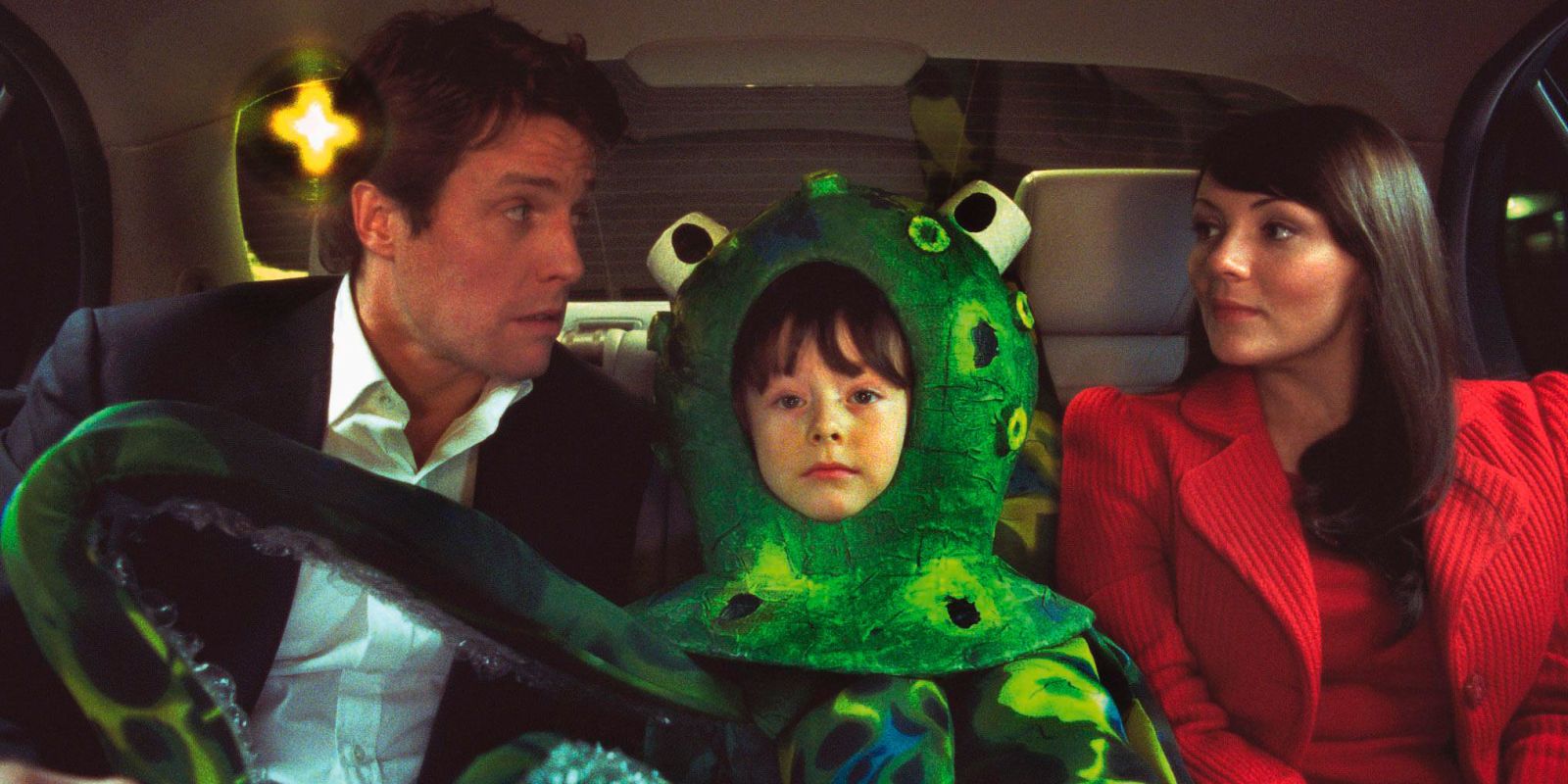 picture pinched from:  Love Actually
Modern medicine (and the NHS) enable many survivors of brain injury and psychological disease to lead surprisingly normal lives.  The doctors sound cautiously positive about mine.
But meanwhile it's hard, as I told everyone over Christmas.  And I do mean everyone: extended family, friends (I can't thank you guys enough),  teachers at school, innocents out for a jog, the pub waiter, a librarian…
I'm trying out new labels, you see.  I've stepped outside the satisfying 'good veterinary surgeon' box, outside the 'contributing family member' box and occasionally outside the 'good parent' one.  And given that the confusion isn't going to improve overnight or kill me, 'confused' and 'ill' are suddenly my identity.
How insulting!  Because I'm not ill!  Other patients in hospital needed frames to walk or ate only mushy food, but not me!
An older guy in neuro rehab explained  that he wasn't an 'ill person' either, although he looked it from where I sat.  We talked about our respective careers;  he was a scientist and his research sounded – clever.  And lifesaving.
The mother in the next bed (post car-crash) was a nurse.  And even the nurses on duty had lives outside that place.  And two of them were Type 1 diabetic.
Nobody is just an 'ill person,' or a 'nurse' or a 'relative,' you see.  Nobody is just here to be an extra in a two-dimensional film of my diabetic life.  Ill people have lives and achievements;  hospital staff get ill;  at the time this was an epiphany.
Then came epiphany number two – that a lot of the useful, active 'normal' people I know in real life are actually ill-people too.  I've lost count of how many friends and family reminded me that they are struggling with something;  illnesses such as chronic fatigue, depression, arthritis, diabetes, anorexia, heart disease; cancer.  But we are not our illness any more than we are our sexuality or nationality or race;  we are people.
Which brings me to one person in particular;  a family friend, known in our household for her sharp wit, wry observations, formidable intelligence and good advice.  She says that she can only recommend endurance and sends me knitting materials;  I don't know if she'd heard about the trouble I've had knitting an elephant, but the wool is beautiful and the note accompanying it recommends that I start with scarves.
She is pleased when I tell her that I'd forgotten she was ill;  like me, she doesn't want her illness to be her defining characteristic.
But neither does she trivialise it:  survivors of illness aren't just the superficial feel-good stories you find in crappy newspapers:  'I beat such-a-disease, by being positive every day.'   Illness and disability can be isolating and difficult;  frustrating and maddening to live with, as at least some people reading this will know.  It's ridiculous to expect anyone – but most of all ourselves – to be high achieving, super-strong and invincible in such situations.
I'm afraid I cant remember her words, but I have taken inspiration.  Enjoy what you can do, and be nice to people;  I am enjoying knitting this scarf.  I am also running, doing yoga and watching DVDs.   My scarf is growing and I've seen Love Actually a record number of times this Christmas.  I cry for the wee boy at his mothers funeral every single time.
And that brings us nicely back to the subject of illness.  Illness is – actually – all around.  But the good news is, that so are tools to help us:  strength, humanity and…..
Love.